As a user in charge of everything about our smartphones, we all want cool ways to achieve our mobile maximization and satisfaction with full access control at a cheap or economized way so as to enjoy  all our data subscriptions. In today's post, we will like to share with you exciting ways to save your mobile data without leaving your smartphone satisfaction.
1. Make use of offline apps, games and services
Some apps and games require constant internet access to function: this can be simply a security measure or because they constantly need to retrieve data. There are some apps and games that don't require internet access at all after the initial download. Check out the links below for some hints.
BestAndroid Offline Games
2. Restrict background data
The easiest way to save data is to tell your apps (or the Android system itself) to restrict background data. Background data is all that internet traffic that goes on when you're not actually using an app: email syncing, feeds updating, weather widgets and so on.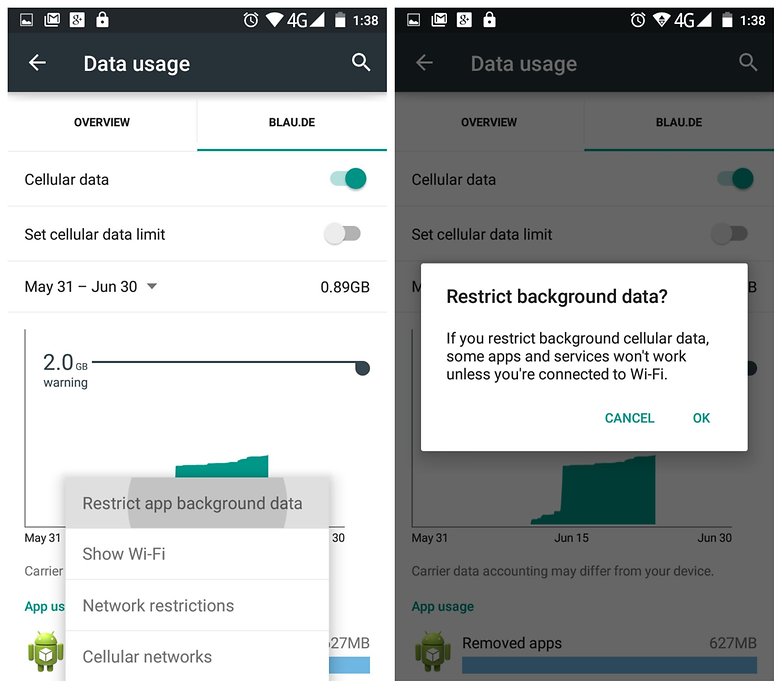 You can also tell the Android system to restrict background data in Settings > Data usage > Restrict Background Data or for individual apps in Settings > Apps (depending on which version of Android you have). You can also change your sync settings for Google services in Settings > Accounts > Google > select the account and then un-check the services you don't want to sync automatically.
3. Don't upload, download or send pictures or videos often
A single minute of high definition footage captured on a  smartphone can take up as much as 200 MB of data. Single photos can easily exceed 40 MB. Don't even think about uploading these to Facebook, or downloading pictures and videos from friends, unless your mobile data plan can handle it or better still use wi-fi hotspot if available.
4. Make use of Wi-Fi hotspots
Open Wi-Fi networks are a great way to save data when you're out and about. More restaurants and eateries are providing Wi-Fi connectivity in Nigeria now especially in Lagos,Abuja and other great cities and these hotspots are easy to find on your Android device.
In your Wi-Fi menu (easily found with a two-finger downward swipe from the top of your phone on Lollipop/Marshmallow) any Wi-Fi access point which does not feature a lock icon is 'open' and has the potential to be accessed without entering any details or passcodes. Simply tap one such hotspot when you see it to connect.
5. Identify and limit/remove high consuming apps
In Settings > Data usage you can get a look at the apps which are consuming the most data both in the foreground and the background. This can be really useful for knowing which apps you should restrict.
Take Gmail, for example. On my phone, it has downloaded 451 MB of emails in the background. If I felt I didn't use the app enough to justify that much data use, I could remove the app, limit how often it syncs or prevent it from downloading attachments, all of which would reduce data consumption.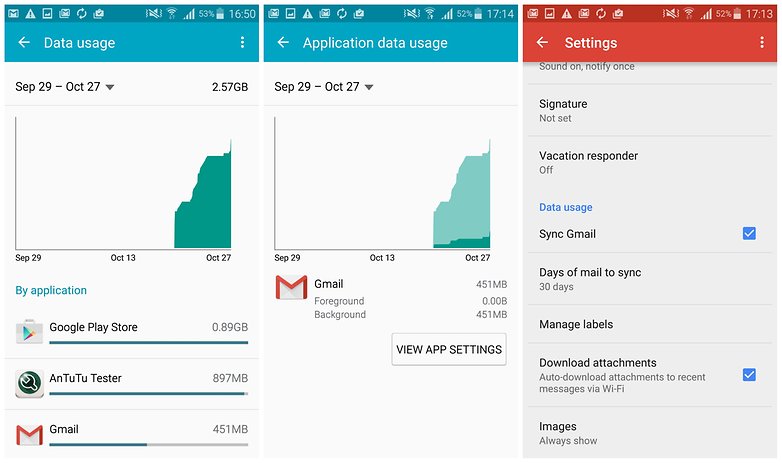 6. Put some music on your phone and Minimize Streaming
Streaming services like YouTube, Spotify, Vine and other video and music sites are huge data killers. If there's a tune or album you're constantly listening to at school or on the way to work, you'll use much less data by loading it onto your phone and listening to it offline, than endlessly streaming it from the web.
7. Remove/Unable the Facebook app
It's pretty well known among Android users that the Facebook app is one of the biggest consumers of data, not to mention its high resource use and battery drain. So why not replace it with something less demanding?
There are lots of alternate Facebook apps but many of those are just as hungry as the official version. Even Facebook Lite, which claims to reduce data consumption by 50 percent, still chews through hundreds of MB in a month.
So why not try Tinfoil for Facebook, which is simply a web app that displays the Facebook website (you can still get push notifications by using IFTTT and Pushbullet). Or you could simply create a Chrome shortcut in your web browser. Just open Facebook in Chrome, open the overflow menu and select Add to Home Screen.
At Kobodata.com, our goal is to provide you a cheap quality data service here in Nigeria across all network and make sure you utilize the most of your phone features, till next time when will be sharing more latest tips about mobile here on our site have a mobile fun filled day.